I think we all have times when we struggle to know what our purpose in life is. When we ask,

What am I supposed to do with my life?

When we are confused about the next step to take and the direction we should go.

In my

last post

, I wrote about when we don't know God's purpose for our life, and went back to the creation story in Genesis 1, drawing from God creating the first woman to show His purpose in creating each one of us.

But, like I said at the end of that post, this purpose looks different in each one of our lives, and it can be hard and confusing at times to know how to live it out.

In the midst of the questions and unknowns and confusion, it's easy to become discouraged and feel purposeless.
Powered by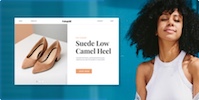 Create your own unique website with customizable templates.