On a summer evening, as the setting sun painted the sky pink, my 5 year-old heart recognized the love Jesus' has for me and with bowed head, closed eyes and a simple prayer, I chose to love Him back and serve Him.

That was 20 years ago. Much has happened in my life, in my relationship with Jesus, since then. Times of joy, sorrow, longing, learning, confusion, loneliness, trusting, seeking, finding… And through it all, God has been faithful. God is faithful. Always loving, always teaching.

My passion is to share Jesus' love with young women through writing Bible studies and words of encouragement. I know what it is to deal with loneliness, insecurities, discontentment, fears and regrets. And I know what it is to experience the love of Jesus, to find joy in knowing Him, to find purpose in loving Him. That is why I write; to share His love, to express mine, to know Him more and help other women know Him more through His Word.​
I've lived in rural Wisconsin my whole life. Fall is my favorite season. When I'm not writing, I spend my time reading, making jewelry, painting, thrift shopping with my sisters and being involved in ministry at my church.

​Have a question, suggestion, or just want to say hello? Send me an email at theoverflowing@gmail.com
Powered by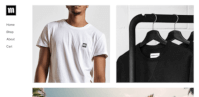 Create your own unique website with customizable templates.