All of us have a story. A past, a present, a future.

​There's a lot that tries to write our story for us. Shame, suffering, brokenness, seasons of waiting, insecurities, unfulfilled longing, loneliness, hurts, fears, conflict, failures, rejections, poor choices, loss, worries, disappointments.

We can feel shame about our past. We can have struggles and suffering in the present. We can be scared about our future.

Life can be messy. Our stories can be messy. We can be messy.

And the enemy tries to use the mess to write a story of messy brokenness. He tries to write labels on us, so we'll live in the broken places, named as Broken Beyond Repair.
Powered by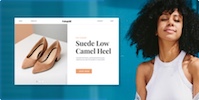 Create your own unique website with customizable templates.