​There's a lot of hurt and heartache and scary stuff going on right now, all over the world. Some of it hitting distant places, reaching our eyes and ears only by way of media. Some of it hitting right in our own back yards, maybe even right in our own homes.

Our heart breaks and just when we begin to pick up the pieces, some other hard, scary, messy thing hits and shakes our world and shatters us all over again. We are living broken in a broken world.
Powered by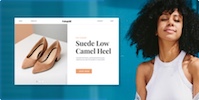 Create your own unique website with customizable templates.