I've had the amazing opportunity to go on four different missions trips in four different countries.

I've had the super fun blessing of being a leader at youth camp.

I've been able to be involved in various roles of church ministry since I graduated from high school.

And in each of these settings, I've felt inadequate in some way or another. In leading, in teaching, in interacting, in connecting, in sharing, in some way I've felt my abilities or my personality (or both) to fall short.
Powered by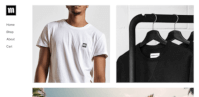 Create your own unique website with customizable templates.